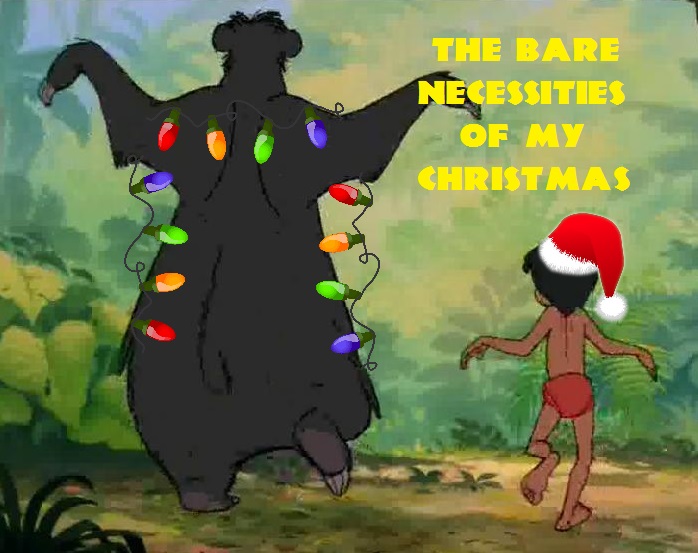 We all have a list of items that make Christmas feel more like…well, Christmas. I thought it might be fun to let you in on the things that I consider "must haves" for this time of year. Take a look!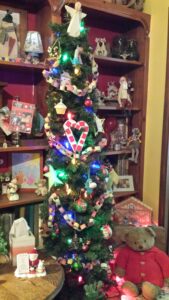 Of course a Christmas Tree is a holiday necessity, but the reason I love mine is because it's considered "Apartment Size".
Growing up I was traumatized thrilled to take part in my family's annual Christmas Tree hunting. Not unlike Clark Griswold, my parents still get a permit, trek into the forest, and chop down their tree each year. I guarantee you that a tree that looks "majestic" in its natural, woodland home will take up an enormous portion of your living room.
So back to the reason I love MY tree. It affords me the height of a full size tree, without the girth of my parents' annual shrubbery.
If you are limited on size, consider Googling an "apartment size" Christmas Tree for your abode.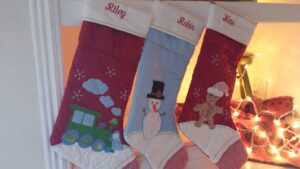 I am terribly fond of the stockings my mother handcrafted for me, my sister, and younger brother. Mine had an angel, Amy's a teddy bear, and Andy's a toy soldier. Mom still hangs them each year, and it was high on my "to do" list for my own kiddos.
Even if you're not the crafty-type to make your own stockings, even if you don't have a chimney to hang them with care, this is a tradition you shouldn't miss out on!
I found my kids' stockings via Pottery Barn Kids years ago, and am so glad I splurged on them.
Don't put it off any longer! Do a little bit of digging online and find a set you love for your little ones. I'm a grown-o (as my daughter likes to say) and I still look for my stocking to be hung each year.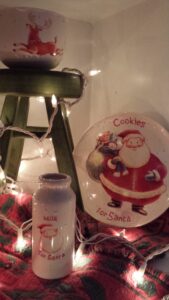 We all have a decoration or two that we hold our breath a little for…the ones we'd hate to see broken. In fact, I may have even threatened a few hairs on my daughter's head over these next items.
I bought this set of Santa dishes from Hallmark a decade ago, and LOVE them! (Hence the threatening of the hairs.)
There's a plate for Santa's cookies, a jug for his milk, and even a bowl for the reindeers' veggies.
I look for special cookies each year for the kids to leave for Santa on his plate. It's turned into quite a ceremony, and something that you might want to incorporate into your holiday traditions.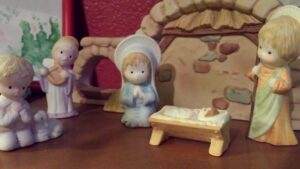 At the top of my "must haves" is a Nativity.
I've collected my fair share of Nativity sets over my years as a grown-o. My current favorite has an empty manger, as Mary is holding baby Jesus.
While this is not that particular Nativity, I love this one because of their sweet faces. It's also a little different in the structure of the stable…looks more Bethlehem-ish to me.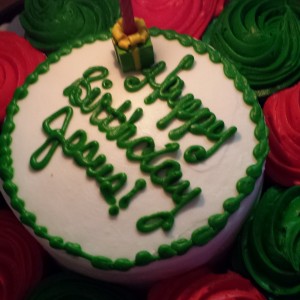 Lastly, I order a birthday cake for Jesus each year. We even gather around, light a candle, and sing 'Happy Birthday' to Him on Christmas Day.
My grandma started this tradition, and I love sharing it with my own children and their cousins.
Nothing is more important than reminders of the true meaning of Christmas. A Happy Birthday, Jesus cake is a simple and effective way to express this message to the kids in your own family.
I think that wraps it up on my end. I'd love to hear about your own bare necessities. Find me on social media, and let me know your ideas. Merry Christmas!