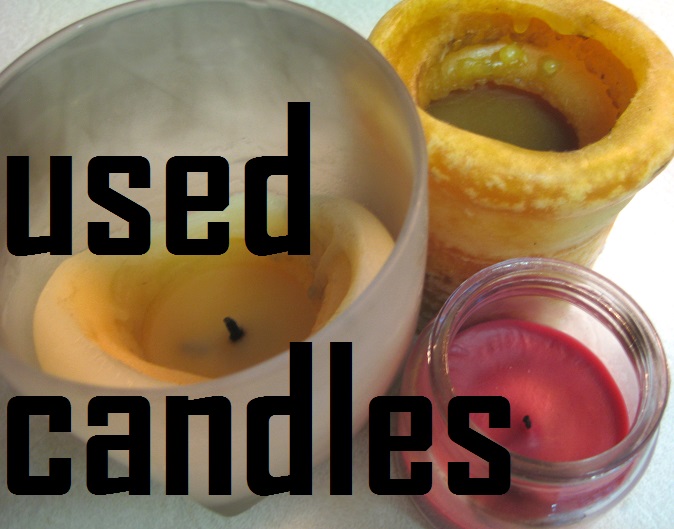 One day a year we celebrate a birthday. Hopefully this day is filled with fun, happiness, and well wishes from loved ones. But what about the other 364 days of the year…how can they be "merry" too?
I'll be honest, I struggle with anxiety and depression that is most certainly overwhelming at times. I struggle with fear and doubt. Life is full of uncertainty, and it's difficult for someone wired like me to celebrate each day.
So, back to birthdays, and this idea of celebrating. What do you think of when you picture a birthday? The first thing that comes to my mind is a cake with candles. Going a step further, we place candles on that cake and after they're lit and blown out we're left with…a pile of used candles.
Used candles aren't very pretty. I should know, I make candles, LOTS of them. The candles I send to people look as smooth and perfect as I'm able to pour. In fact, I'm kind of a stickler for this, even re-pouring a batch that doesn't set as well as I'd hoped.
The thing is, that's not what candles are for. It's only through lighting a candle that its purpose is fulfilled.
Where am I going with this unbirthday/lit candle analogy?
A Bible verse used in a recent sermon struck me. As someone sensitive to the struggles of reality, it knocked the wind out of me, so to speak.
So then, those who suffer according to God's will should commit themselves to their faithful Creator and continue to do good. 1 Peter 4:19
Not to get too personal, but I've found myself in situations that I had no doubt were God's will for my life. Sometimes these are for brief moments, while others last years. I'll repeat, ZERO doubt of God's placement. However, when things get uncomfortable, what comes out of me isn't always good. When I feel the burn, I often forget to run to God first, my faithful Creator.
The fear, doubt, even depression come from the suffering I feel in these situations, forgetting that God placed me in them for a purpose. I forget about God's will. I certainly forget to continue to do good.
See, it's only through allowing God to use us that His light can shine. I don't like being burnt. I want to stay in the box with all of the other unlit candles, with a nice, clean wick sticking out the top of my head. But that's not what we were made for.
We were made to be used up for Jesus – to be a light in the darkness of this world – even when it burns.