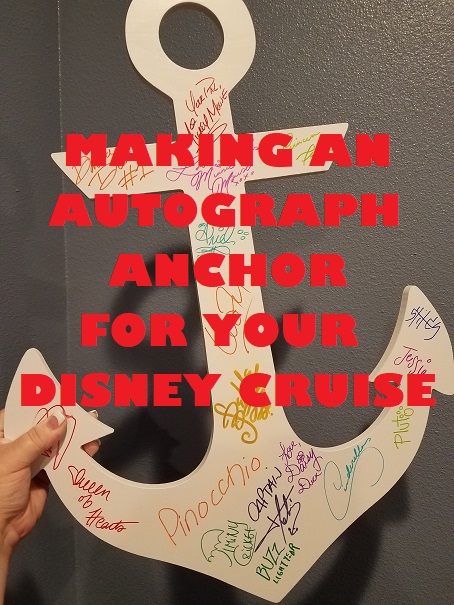 While meeting Characters in a Disney Park is certainly at the top of many family's to do lists, did you know there are plenty of Characters on board of a Disney Cruise?
An autograph anchor is the perfect way to collect the signatures of your favorite Characters when sailing the high seas!

This is what you'll need:
• wooden anchor
• spray paint
• sand paper (optional – see below)
• markers




Click here to purchase a wooden anchor like mine. My anchor arrived unfinished, which was perfect, as I wanted to paint it for our cruise.
It helps if, between each coat of paint, you lightly rub over the anchor with a piece of fine grit sandpaper. This will ensure the smoothest surface for collecting those autographs.
I love using Sharpie retractable markers for Character autographs. You don't have to fumble with caps and they come in an assortment of colors. You can find them in many stores, or click here to buy a package online.
All of the Characters on board our cruise got a kick out of our anchor, as well as the other cruise guests.
We're happy to have this keepsake, along with loads of memories, from our time at sea.