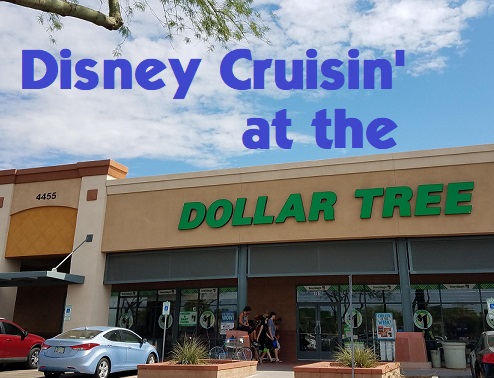 Let's talk about shopping at Dollar Tree in preparation for a Disney Cruise! I love all of the Disney goodies you can buy at Dollar Tree, and find that a quick stop before any Disney trip is helpful. This article is specific to my purchases for an upcoming Disney Cruise. Let's take a look at what I bought…
My cruise is a Halloween on the High Seas itinerary. These cruises are offered beginning in September and run through October onboard all of Disney's ships.
I'm planning on decorating my stateroom door with a hanging basket, using magnetic hooks, that I'll fill up for guests to help themselves to a treat as they pass by. Here's a peek at what I found.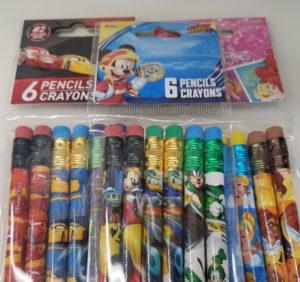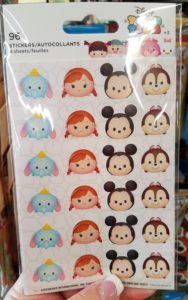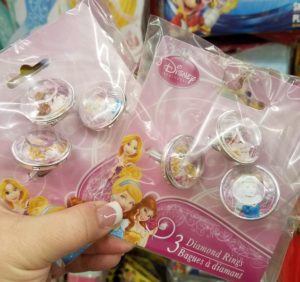 Decorating your door is completely optional, but is a fun way to get into the cruising spirit. Since this cruise is Halloween themed, I'm taking it up a notch with my treats. I'll let you know how it turns out in a future post.
Click here for Disney's guidelines on door decorations.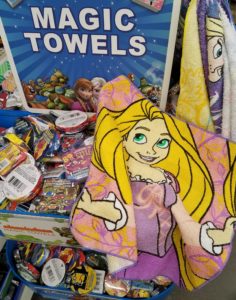 I get heart palpitations when it comes to Magic Towels. It's embarrassing the amount of time I'll spend digging through these displays in search of my favorite Disney designs.
On this trip I bought more than ten washcloths. I'll wash them before our cruise and use one with each shower. I'm not suggesting this is anywhere near normal, so if I've made you feel better about yourself, as Maui would say, "You're welcome!"
(And, yes, he is on one of the Magic Towels in my current rotation.)

I've seen others suggest preparing a small medicine stash for your cruise. You never know what might ail you while traveling. While available for purchase onboard the ship, medications are cost prohibitive once you set sail.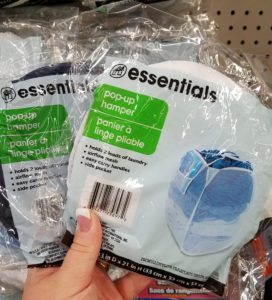 Again, probably more than you want to know about me, but I have a deep love for pop-up hampers. They pack flat, can be washed and reused, and are great for so much more than just dirty clothes. They're perfect for storing clean linens, such as extra towels and bedding. You can pop one in a closet and pile them with shoes, swimming gear…the sky's the limit. Falling in love yet?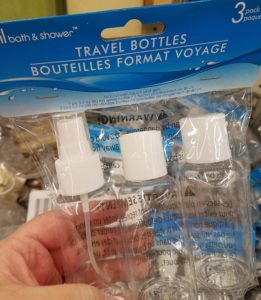 Speaking of laundry, I'm planning on preparing a mini laundry kit to take with us, and I'm hoping these travel bottles will help. In my kit, I'll include laundry detergent pods, fabric softening sheets, and will fill the small spray bottle with stain removing liquid. We swear by Dawn dish detergent to remove greasy stains, so I'll use one of these bottles for that. I can place all of these items in a pouch and hang it on a magnetic hook near one of my pop-up hampers…easy peasy!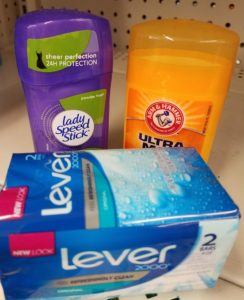 I was surprised at the name brand options available at Dollar Tree and purchased some travel size toiletries for our cruise.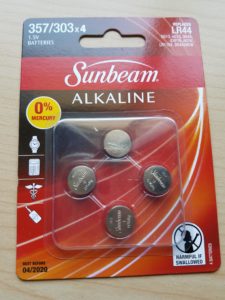 I have a magnetic, Mickey clock that has been in need of a specific battery for a while now. While I wouldn't suggest buying AA and AAA batteries at Dollar Tree, these are the exact size I need for my clock. For a dollar I figured I'd give them a whirl, and can check this item off of my packing list.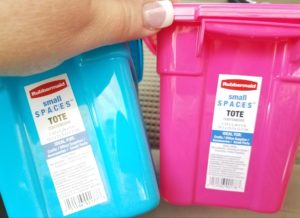 Make it pink, or make it blue, I think these teeny Rubbermaid totes will be perfect for storing hair clips and other gadgets and gizmos a-plenty. (And, yes, I know I just mixed my Disney movie genres…don't judge.)
Though my youngest is well beyond diapers, we still find that wipes are handy and cover a multitude of sins. And how could I not buy these Finding Dory themed, Kleenex travel packs? These are the perfect size to toss in a bag to have handy in a port or lounging on deck.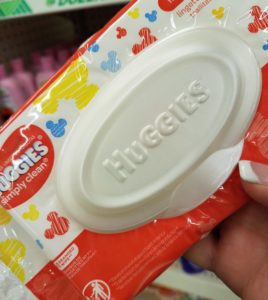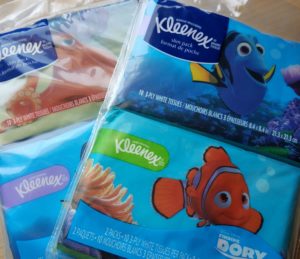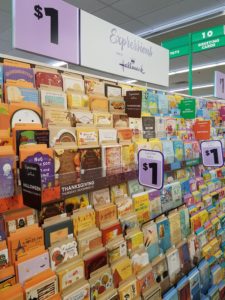 I've got one last honorable mention to share with you. Dollar Tree now sells Hallmark brand greeting cards. There are even many adorable cards that are two for a dollar! Slight panic ensued upon this discovery.








Are you a Dollar Tree shopper? Let me know what some of your favorite finds have been.